Assalamualaikum w.b.t.
Holla, guys! Rasa macam dah lama tak membebel kat sini. Aaaa rindunyaaa 😛 Gurau je gurau je. Hopefully korang berada dalam keadaan yang sihat belaka la ye. Berbalik kepada tajuk kat atas tu, bila nak kahwin? Selalu juga la dapat soalan macam ni especially daripada kawan-kawan. Haihh lemah betul nak jawab. Entah la. Rasa macam it's too early untuk kahwin. Acah acah muda jap hehe.
Bukannya tak ada perancangan langsung, ada la juga. Tapi bak kata orang "better late than never". Acewahh gitu. The main reason nad tak nak kahwin lagi ialah I'm not ready yet. Hidup pun tunggang terbalik lagi. Macam mana nak uruskan encik ketua rumah nanti. Tak dinafikan, tak salah pun kalau kahwin awal. Even member nad pun ada yang dah kahwin. Siap dapat anak lagi tu. Advance tak advance haha.
Timeline setiap orang pun berbeza kan. Ada yang dapat beli rumah pada usia muda. Ada yang dapat anak pada usia muda. Ada yang dapat beli kereta pada usia muda. Rezeki masing-masing. For me, no need to rushing about this. Degree pun tak habis lagi haa. Just follow the flow. Lagipun nad rasa macam kena cari kerja dulu lepas grad nanti. Nak kumpul duit banyak banyak. Belanja mama abah. Then boleh pi travel.
Sometimes tu rasa macam "bestnya kahwin", "nak kahwin esok la", "bestnya ada encik suami". Tapi tu la kan. Masih ada banyak komitmen lagi. Bayangkan la, dah sah sah nak guna duit yang banyak untuk kenduri nanti. Sebab nad kan anak sulung. Faham faham je la. Mama mesti nak jemput kaum kerabat sahabat handai dia yang berlambak tu. Haha. Maybe ada yang kata "benda yang baik tak usah ditangguh", "buat yang wajib dan simple je boleh kan". But entah la. Takkan la nad nak push dia sediakan semuanya. Dia pun still ada impian dia yang dia nak tunaikan.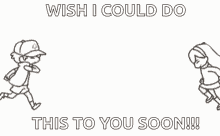 Akhir kata, kahwin ni tak semudah seperti yang dikatakan. It's all about commitment. Enjoy your life first okay? Ada rezeki, kahwin juga nanti kan 😉