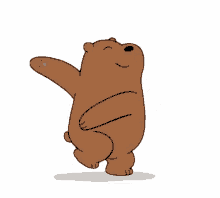 Assalamualaikum w.b.t.
Holla, gais! How are you? I hope you're doing fine. Dah beli baju raya ke belum? (sibuk je nak tau hehe). Mesti sekarang ni most of people tengah busy shopping raya kan. Nasib baik la nad dah habis shopping. Tak larat weh nak hadap crowd.
Merujuk kepada previous post, nad dah balik rumah dah. Uwu syok gila dapat balik rumah. Nad dah settlekan viva pada selasa lepas. Nak share kat sini tapi tu la kan. Dah syok duk rumah sampaikan terlupa hehe. Alhamdulillah, everything went well. First time nad rasa nad buat presentation dengan baik. Sampaikan panel tak tanya soalan banyak sangat. Thank you, Dr sekalian hihi 😋
Nad sepatutnya present pukul 12. Jadi orang second last gitu untuk morning session. Tapi nad pi awal ke tempat presentation tu. Btw nad present kat dalam lab tau. Lab embedded system kalau tak silap. Nasib baik lab tu tak besar sangat. So kurang sikit rasa nervous tu. Padahal sebelum tu tak tidur mana pun sebab nervous punya pasal. Tidur tak lena weh for the first time.
Then, masa nak buat preparation nak setup laptop bagai, tetiba je cable HDMI tak dapat detect pula. Slide presentation tak boleh view kat projektor. Entah kenapa la. Padahal sebelum tu okay je orang pinjam cable nad tu. Dah la start lambat sebab nik punya session drag masa sikit. Terpaksa la pinjam laptop orang lain. Fuhh nasib baik. Bayangkan la nad present tu tak ada script apa pun. Spontan je speaking. Sebab fikir "kalau waktu intern dulu boleh speaking spontan, takkan sekarang tak boleh". Ada la juga tersasul sikit. Biasa la kan hahaha.
Bila dah habis present kat panel, bermulalah Q&A session. Session ni paling ramai orang tak suka sebab takut kena hentam. But, alhamdulillah la. Tak kena hentam pun. Panel first just tanya benda basic je. Tu pun nad dah speechless sebab entah la. Maybe tak sabar nak cepat habis kot. Nasib baik panel second which is supervisor GDP nad backup dan explain kat panel first. Masa Q&A tu berlangsung, depa siap promote lagi suruh sambung master. Sebab project nad tu boleh buat improvement and then sambung untuk master. Haihhh macam supervisor FYP nad je la. Tak habis habis duk recommend sambung master under dia. Apa la nasib.
Dah habis Q&A session tu, sv GDP nad pulangkan balik report nad tu. Sebab nanti nak hantar correction report untuk buat hardbound punya. Balik rumah baru perasan banyaknya yang berconteng kat report tu hahahaha. Alhamdulillah, semuanya berjalan lancar. Rasa lega dan puas hati sangat. Boleh la betulkan report dengan senang hati memandangkan flowchart tak payah betulkan pun yeayyy 😄
With didi and nik. Thank you for being a good fypmates. Good luck for upcoming paper 😎
Baju kurung tak bawa sehelai apa pun weh. Sebab tu la pakai macam gitu 😂
Here's a little bit of tips for those yang bakal menghadapi presentation / viva :
Make sure tahu overview pasal presentation yang bakal dilakukan. At least tahu tentang basic knowledge tajuk yang bakal dibentangkan
Kalau boleh, slide presentation tu kurangkan words, lebihkan diagram or graphic. So that boleh explain lebih dan bukannya baca slide semata-mata
Kalau ada rubric, make sure ambil tahu tentang rubric tu. Apa kriteria yang diperlukan untuk mendapat markah yang baik semasa presentation
Berpakaian kemas. Kalau berpakaian formal tu compulsory, so follow it. Sometimes pemakaian pun ada markah juga tau
Be confident. Jangan rasa takut takut dan tunjukkan rasa nervous tu sangat. Kalau boleh, practice la sehari sebelum tu
Present benda yang kita tahu je. Jangan present benda yang kita tak tahu sebab susah nanti kalau kena soal
Senyum selalu. Eventhough kena hentam or tak tahu jawapan pun, senyum je
Jangan tengok slide sangat. Kena ada eye contact antara presenter dengan panel or examiner
Tu je la kot tips yang dapat nad berikan. Apa apa pun, be confident okay! Hanya kita yang tahu pasal topik or project yang dibentangkan tu. Last but not least, good luck and all the best 😊