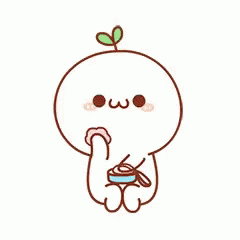 Assalamualaikum w.b.t.
Holla, gais! Finally, the last Monday on February. Macam mana korang hari ni? Mesti ada yang Monday Blues kan. Especially yang tengah bekerja tu haa. Tak apa la. At least gaji dah masuk or bakal masuk. Hehe. Tak tahu kenapa hari ni terasa malas sangat nak pi class. Padahal ada 1 class je pun. Ish ish ish. Tapi nak tak nak, kena pi la juga kan.
Semalam tidur agak lewat la juga. Tak tahu kenapa. Lately ni payah sangat nak lelapkan mata. Awat entah. Then semalam saje je la scroll twitter (mostly tahu apa benda alah tu kan). Then terjumpa gambar macam kat bawah ni.
Guardian buat sales lagi weh! 😱 Padahal baru je buat sales hari tu kan. Biasa la tu. Nak compete dengan Watson la tu. Haha. So, lepas habis class tadi nad pun pi la terjah Guardian tu. Ye la. Dah lama tak shopping barang makeup. Hari tu punya sales dengan year end sale pun tak dan nak pi terjah. Poket tengah kering kot. Sadis gila. Kalau pi Watson or Guardian, nad mesti akan pi kat bahagian Maybelline. Walaupun niat pada awalnya nak cuci mata. Entah apa la nafsu shopping ni. Terbeli la juga lipstick sebatang. Ter okay. Ye la tu. Padahal dah berlambah lipstick kat dalam locker. Sampaikan tak muat bekas makeup tu. Aigoo. Idk why prefer beli lipstick daripada benda lain. Macam "lipstick is my life" gitu. Dah boleh buat collection dah. Haha. Let's check it out apa yang sempat grab kat Guardian tadi.
Biore UV Perfect Protect Milk
Normal price : RM 15++ (tak ingat berapa)
Promo price : RM 15.30
Ni dah botol ke berapa nad pakai sunscreen ni (since diploma lagi). Benda ni sangat penting kot since Perlis ni panaih baq hang. Kalau tak pakai, habis la balik bercuti dengan muka gelap. Memang recommended kalau nak beli sunscreen dengan harga yang murah 😂
Maybelline Creamy Mattes in code Touch of Spice
Normal price : RM 26.32
Promo price : RM 13.16
Lipstick ni nad beli pun sebab warna dia lebih kurang macam pinkish nude gitu. Jenuh belek belek dan tenung tadi. Before this, nad dah pernah beli code Clay Crush dengan Nude Nuance. Nude lover mesti rasa excited bila beli lipstick jenis ni. sebab banyak warna adik-beradik nude. Rambang mata memilihnya.
Catrice HD Liquid Coverage Foundation
Normal price : RM 39.52
Promo price : RM 19.76
Sempat lagi nad search review kat google sebelum beli foundation ni tadi. Ye la, nak kena tengok shade yang mana sesuai dengan skintone. Ramai yang kata foundation ni best la juga macam Maybelline Fit Me. Saje je beli sebab nak try dan compare dengan Maybelline Fit Me. Fit Me yang ada sekarang ni pun macam nak habis je. Kena la berjimat-cermat sikit if nak guna. Main pakai ambil je shade ni sebab tester pun tak rupa macam tester (kering kontang). Harap harap la sesuai dengan warna kulit nad ni. Excited juga la bila dapat beli dengan harga promosi walaupun harga asal lagi murah daripada harga Fit Me tu.
Tu je la yang nad beli kat Guardian tadi. Tu pun rasa macam duit dah terbang melayang. Lagi satu yang nad beli ialah sabun mandi. Seksa kot tak ada sabun mandi. Malu la asyik rembat orang punya je 😅 Korang boleh la serbu Guardian dan rembat je apa yang korang nak beli. Sales ni 24-28 Februari je tau. Dah beli tu, boleh la share story nanti 😊
Geram gila lipstick Silkygirl Powder Matte yang Iman Abdul Rahim pernah review tu takdak tadi. Warna yang ada pula tak berkenan di hati.